About Us. AZ Guns & Pawn, Norwich CT.
Home of the Gift Of Mobility Giveaway, since 2000, we've been Norwich, CT's most trusted and caring pawn shop. We've built a reputation for giving you the most cash for your items and having the largest inventory of any pawn shop in the state. We carry just about everything – from electronics and jewelry to tools, TVs, guns and gold.
When you're looking for a good deal on your items or a wide selection at great prices, at AZ Pawn, we loan and buy just about anything. Call or visit us today.
Great Prices For Pre-Owned Goods.
Whether you're going through tough times and need some extra cash, or you're looking for the perfect gift at a reasonable price, AZ Pawn and Guns is the perfect pawn shop for you. For over 10 years, we've been helping people all over Norwich, CT and the surrounding area overcome hardships, or find unique items for themselves or to give to loved ones.
Most pawnbrokers will give you only a fraction of the cash for the value of your items. Here in Norwich, CT, at AZ Pawn and Guns, we respect our customers and we want your business, that's why we offer you the highest rates for your items of quality. We accept just about anything, including your jewelry, electronics, firearms, vintage goods, bullion, tools and more. If you're in the market for a TV, DVD, tools or even a firearm, we have a huge selection. All of our pre-owned items are carefully tested to ensure functionality.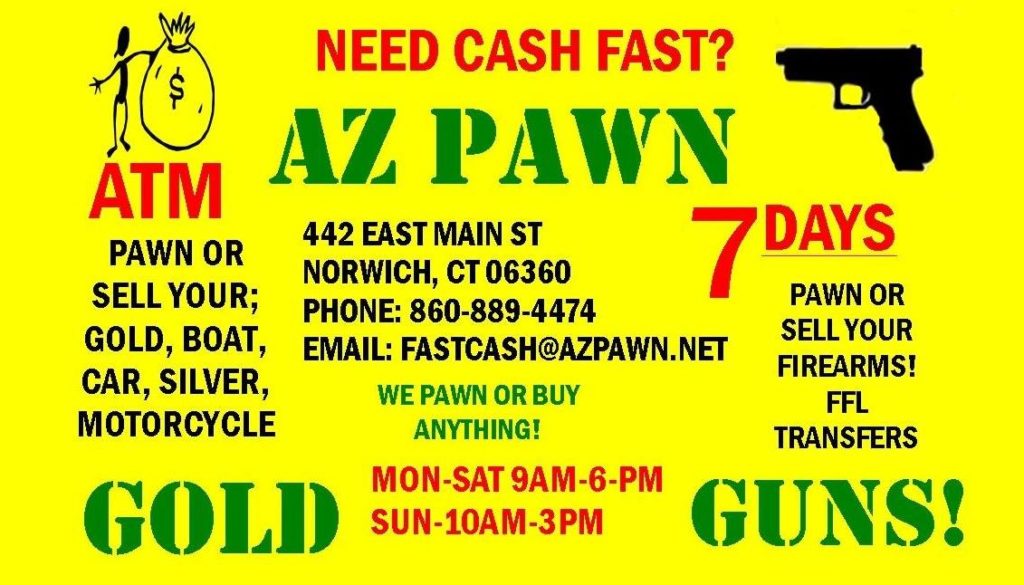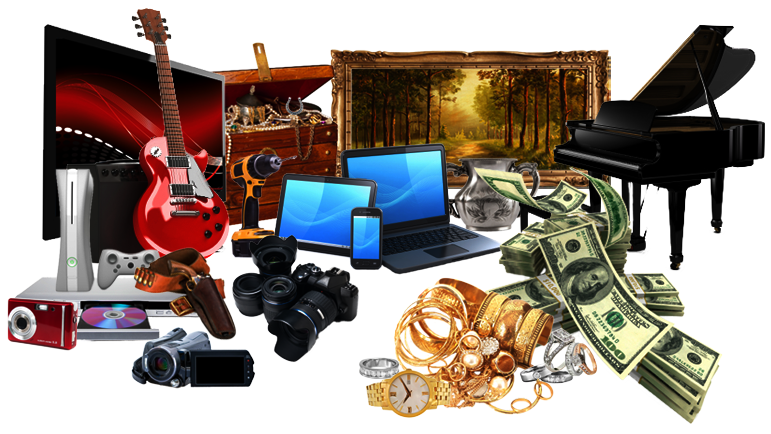 Come visit and browse our vast inventory of items!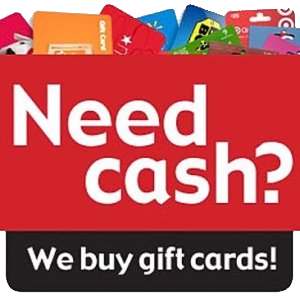 442 East Main St in Norwich, CT 0636
Open Seven Days a Week
Mon. – Fri. 10:00 to 7:00pm
Sat. & Sun. 10:00 to 5:00pm